Pricing Options:
HS Development Program 2022 Outdoors (Spring, Summer, Fall)
1-Single Practice at-a-time
o 2hr Practice session. You must sign up for each practice each week.
o Can only pre-register up to 1 week in advance (class may fill up)
o $85 per practice
HS Development Series Options
~Triple Pack~ 3x, 2hr Practice Sessions (select your own dates from schedule)
o 1x, Operation 36 9-hole challenge ($30 value), JLGolf Gear
o Pre-register for all practices up to 1-month out
o $250 per series
~5 Pack~ 5x, 2hr Practice Sessions
o 2x, Operation 36 9-hole challenge ($60 value) JLGolf Gear
o Pre-register for all 5 practices up to 1-month out
o $425 per series
*sign up for the "Series" by emailing jordanlintzgolf@gmail.com and provide dates
Student Achievements

All-State Honors,
4th place in State (CT)
Top Golfer in SDakota,
Multiple HS Winner,
U of Montana DI Scholarship Golfer
JLG - High School Development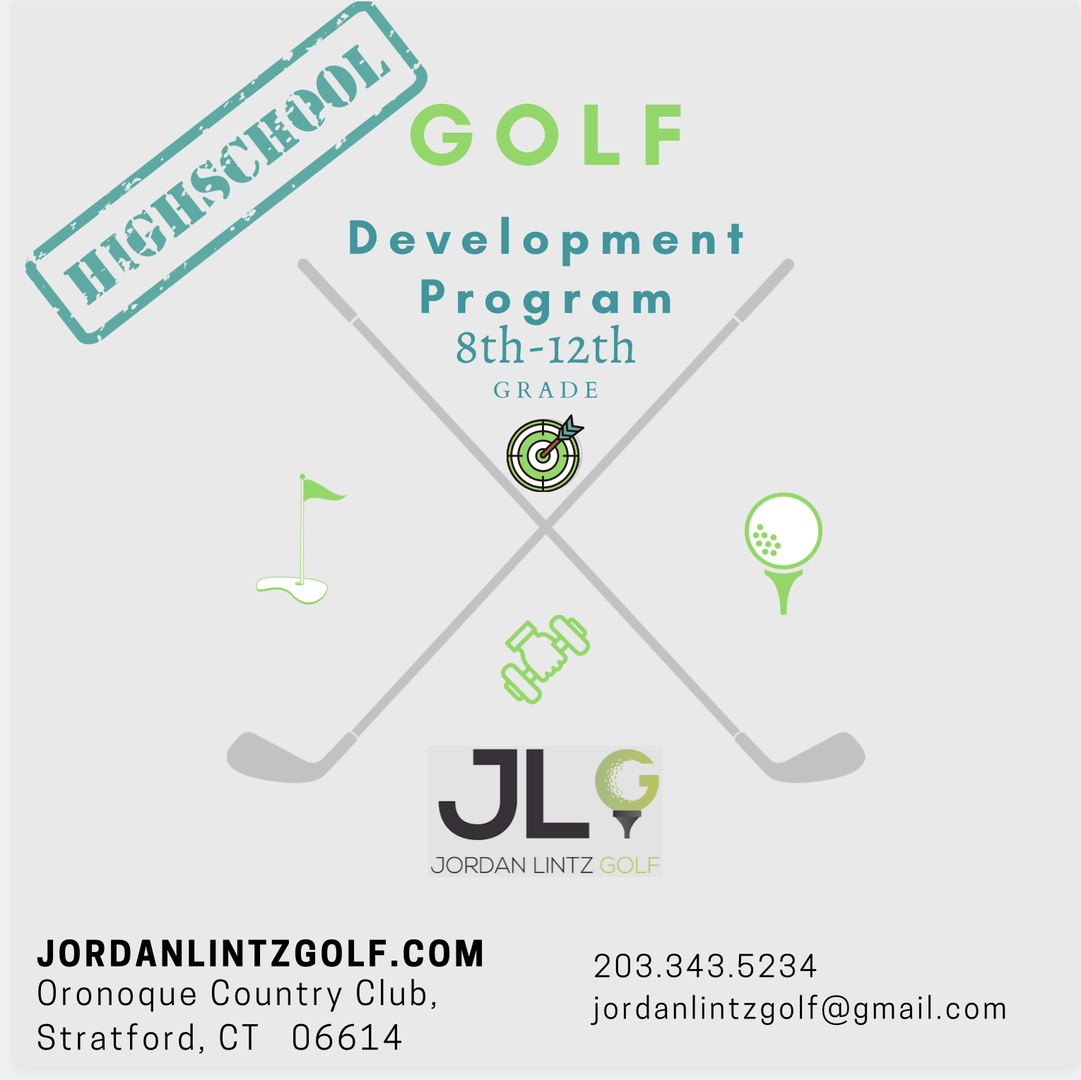 The 2022 JLG High School Development program is for junior golfers looking to have a solid process for improvement and preparation for high school/college golf, or to make golf a lifelong sport in general!!
Consistent, Guided Practice + Knowledge = KEY to Improvement
The program is structured to help build all-around junior golfers. The program will include all facets of building a confident player. All coaching will be lead by LPGA Class A Professional, Jordan Lintz.
Topics of focus for the program will include: structured practice sessions in small groups of 3-5 (winter 3 max), individual lessons, rules seminars, skills testing, golf etiquette sessions, golf fitness sessions and more. This year, the HS Development students will have the chance to play the same time as the Junior Academy's Op 36 Challenges. 9 holes will be played from a hole-out perspective (shorter distances) up to 3x per semester with the goal of "learning how to shoot par or better". This new opportunity to play more will only further their golf development!
WHO:
Golfers 8th-12th grade
Desire to improve their golf games!
Become more efficient when you play, work towards breaking 100, 90, or 80 step by step
Positive attitude and work ethic
WHAT:
2-hour weekly practices (Winter only 1.5 hours)
Every practice/training day will have a different focus. All geared toward building strong and consistent fundamentals, lowering scores and learning how to compete. Examples of a typical practice may include 2-3 of the following:

Short Game drills and better club selection game plans
Putting Improvement - distance control, alignment and green reading strategies
Solid ball striking foundation
Wedge distance control practice

actual distances measured via Flightscope

Iron distance control. Learn to be consistent and how to choose the right club.

actual distances measured via Flightscope

Driving consistency
K-Vest Biofeedback
Add clubhead speed and balance for power
Decision making tactics
Skill Testing
Shot making improvements
Golf fitness exercises and drills for core strength and flexibility improvement

Small group (3-5 juniors) practice & on-course play with peers

Winter Indoors 2 juniors, 3 maximum

JLGolf Gear
Op 36 On Course 9-hole Challenges
WHEN:
Winter (Indoor) Series - Wake Up Golf Muscles!
90 minute practices
maximum 2 students per session
Short Game
Full Swing
Video Analysis
$75 per practice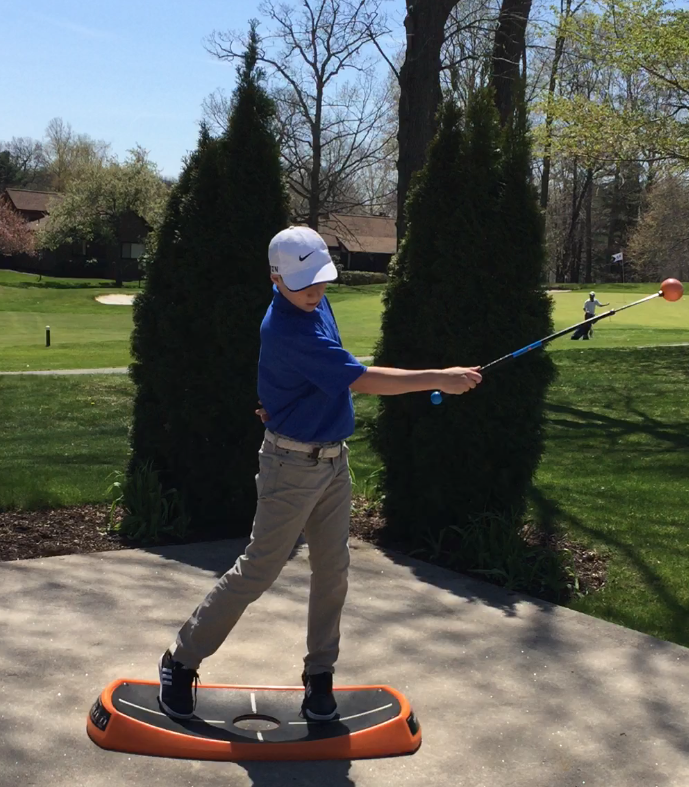 Saturday's 11:00am-12:30pm
February 26, March 5, March 19
Sunday's 11:00am-12:30pm
February 27, March 6, March 20
Spring/Summer Schedule (classes added based on demand)
Sunday's 11am - 12:30pm
April 24, May 1, 15, 22, June 12
Thursday's 1-3pm
June 30, July 7, 14, 21, August 4, 11, 18, 25