$325 for all 4 group clinics + 2hr On Course Session
-Each lesson will consist of a 1hr, 15 minute golf clinic on the fundamentals of the game. The basics of putting, chipping, & full swing & etiquette will be covered. We will get out on the golf course by the 5th class!
-Maximum of 8 participants in each class.
-No previous golf experience required! No golf clubs?? NO PROBLEM! Borrow clubs until you're ready to purchase your own set!
*each session will meet near the putting green
Golf 101 Clinic
Golf 101 Summer Clinic Series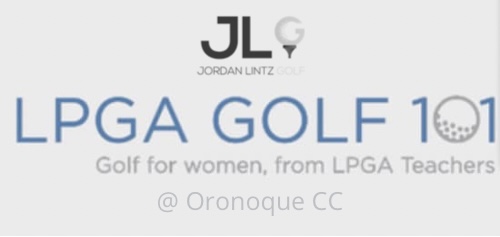 Beginner Golf Clinic Series

Summer Session
Golf 101 Beginner Golf Clinic Series
Saturday, July 2nd, 2022
Saturday, July 9th, 2022
Saturday, July 16th, 2022
Saturday, August 6th, 2022
**Saturday, August 13th, 2022 (1-3pm on course)
Time
11:30 AM - 12:45 PM
*Max 8 students per group.
WHO IS THIS FOR?

The ideal program for beginners looking to learn the game of golf. Whether it is for corporate golf, retirement golf or just golf with friends &/or family, this program is for you!

Learn to play the game starting from the basics of the basics. Learn the fundamentals and knowledge needed to start playing the game from the rules, etiquette, and proper terminology, etc.

The Operation 36 framework will be used to structure the program. Each golfer will have a profile in the Mobile App to track your progress!

Learn what to wear, what goes in your golf bag, what each club does, what to do when you arrive to a course, learn a short game, etiquette on a green, and so much more!

No one needs to feel intimidated; everyone is new to the game and wanting to learn just like you!

There will be plenty of personal attention in a small group setting to insure a fun golfing experience!

Even if you've played before, but it has been a long time, this program will be a great refresher.

">